Nutrition Counseling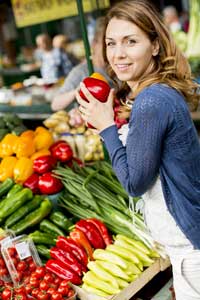 More and more people are understanding the role of nutrition for better health. Public media forums are addressing these issues daily...something chiropractors have attempted to do for over 100 years. When you get your blood work, your medical doctor is looking for pathology. When we look at blood work though, we are looking for your nutritional status. For example, if your iron levels drop below 40 or 50, you are now diagnosed with anemia and emergency measures are now taken to restore these levels In our office, we understand the optimum values of iron should be between 85 and 110. When your levels drop below 85, it is here that we recommend addressing the issue rather than waiting until it drops below 40 or 50. (Kind of like checking the oil in your car...add that oil when it is low...not when the engine starts to "ping").
We know the nutritional optimum values for calcium, potassium, blood sugar, phosphorus, liver enzymes, etc. The list is endless. Blood draws can be done in our office or bring your most recent lab analysis with you.
Nutrional counseling includes how to read food labels, knowing what "essential" nutrients are required for body function and how to put it on your plate, as well as cleansing, be it the intestines, liver, kidneys, lungs, etc. I once had a patient ask "does a strawberry daiquiri fulfill one of my "fruit" requirements?"...HA! HA!